---
reception desk and seating_______berlin








type | custom reception desk/seating design
material | stone composite
location | berlin
year | 2022
photography | koy & winkel photography



greet. sit. relax.___curves galore on this custom designed reception desk and matching lobby seating for contenful's new office space in berlin.

custom-made cushions and built-in planter beds designed to serve as a sculptural element to greet visitors as they enter this large office building.
---
help desk _______berlin








type | custom desk design
material | stone composite, colorplac
location | berlin
year | 2022
photography | koy & winkel photography



help! i need somebody___custom designed employee support help desk, complete with flexible work space, built-in storage, cable management/tech integration and playful, custom 3D graphic signage





---
custom integrated lockers _______berlin








type | custom storage lockers
material | colorplac
location | berlin
year | 2022
photography | koy & winkel photography



lock 'em up___custom designed built-in, colorplac lockers with fully integrated, phone-operated, key-less locking system - to keep belongings safe, and keep work spaces clear of clutter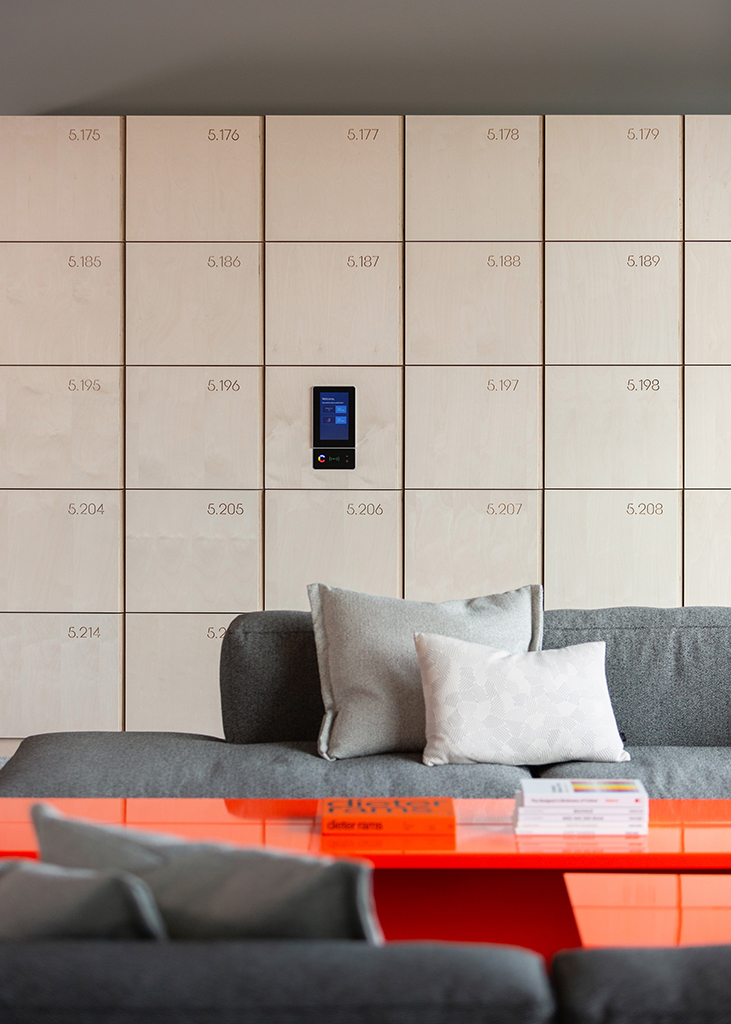 ---
dream stacks _______berlin








type | custom designed nap pods
material | multiplex
location | berlin
year | 2022
photography | koy & winkel photography



zzzzzzzzz___custom designed built-in, nap pods for the workplace

calming minimal design with soothing dimmable light and sound settings to cater to every napper's taste - maximum chill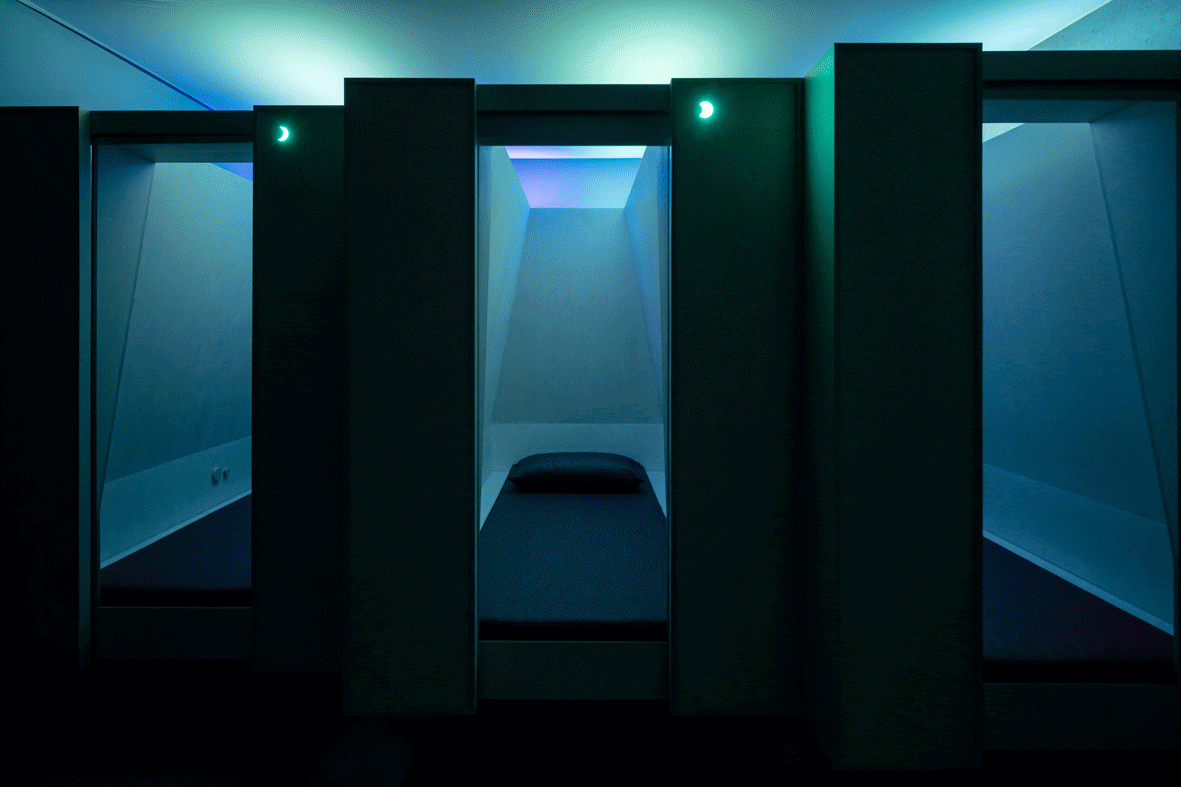 ---
toi crate mate _______berlin








type | custom recycling crate holder
material | powdercoated steel
location | berlin
year | 2022
photography | koy & winkel photography



recycle in style___bottle return crates for glass recycling designed for high traffic areas like communal office kitchens, bars and events spaces

easy on the eye, durable and strong, the design is easily integrated into prefab cabinetry and features ergonomic slope for easy lifting of full crates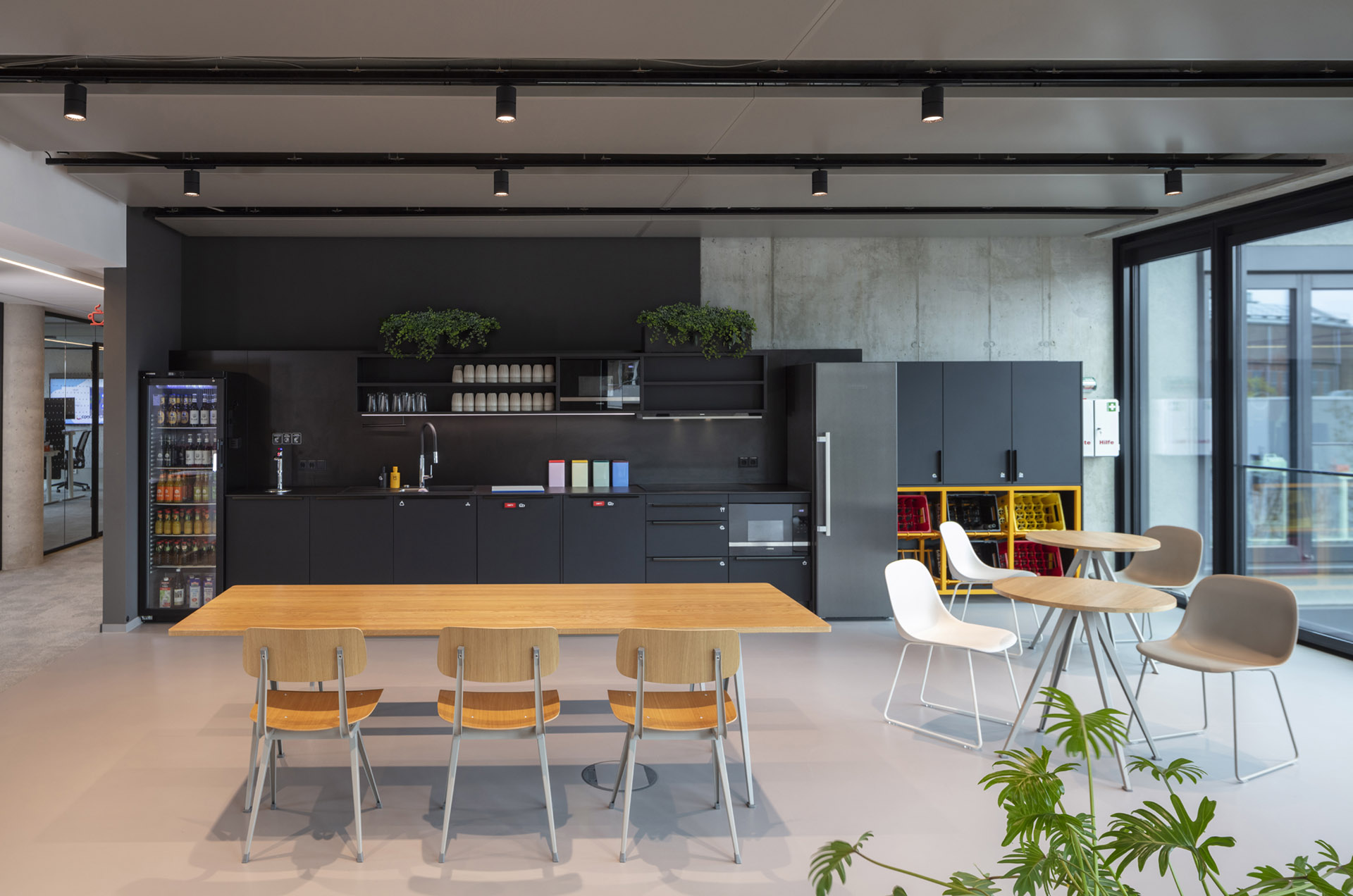 you can have it all

interior architecture
spatial planning
project management
styling
art direction
furniture design
objekt design
innovation research